My little sister from my sorority in college had a Christmas party and we took Brownie Batter Dip, another Pinterest recipe. It's a keeper.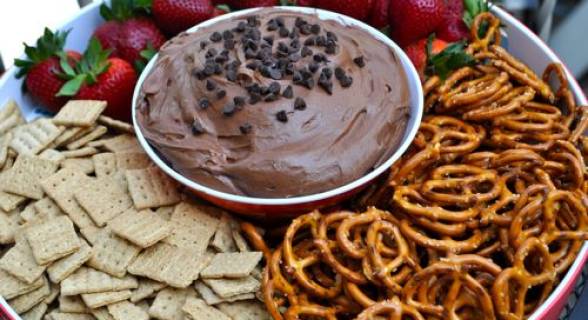 Brownie Batter Dip from Our Everyday Dinners
Ingredients
1 8oz. pkg. cream cheese (softened)

1/2 c. butter (room temp)
2 c. powdered sugar
heaping 1/4 c. cocoa powder
heaping 1/4 c. flour
3 tbsp brown sugar
1 tsp vanilla
2-3 tbsp milk (to desired consistency)
Instructions
Mix cream cheese and butter with electric mixer.

Add powdered sugar and milk slowly.
Add cocoa, flour, brown sugar, and vanilla. Mix well.
We served it with pretzels, graham cracker sticks, and strawberries. It was a big hit at the party!
So, what about you? What do you take to parties?
Batter up,
C